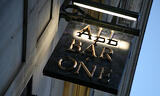 There are many people who describe themselves as bar consultants, but simply sitting at a bar and ordering a drink does not make us specialized in the field. If you are considering a bar consultant for your business, it is a good idea to understand what they can bring to your company in terms of information.
A bar consultant normally has a background in the nightclub, restaurant and hotel industry. They understand the various facets of the business from the sales, controls, marketing and human resource sides of the business. Before hiring a bar consultant, it is always a good idea to ask them where their strengths lie and of course who they have consulted for.
If you are a large nightclub with multiple pouring stations, a consultant from the hotel or restaurant field might not be suited for the job. Bar consulting must help you take decisions that will have a positive impact on your operations. There are some bar consultants that focus on controls and how to implement liquor, beer and wine inventory procedures. Others are more front of the house bar consultants and focus on service and personnel.
There are bar consultants that will help you with the image of your bar and give you marketing ideas and promotions to help increases sales. When you are in the process of hiring a bar consult, it is maybe a good idea to ask if they work alone or have a team that can cover specific or maybe all areas of the operation that need attention. In the end, proper bar consulting can bring you the added knowledge you may need to improve the overall performance and profitability of your bar.