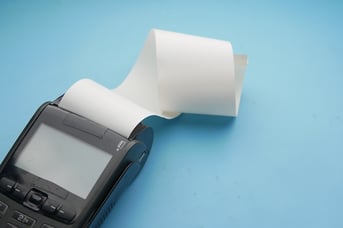 Leveraging technology solutions can greatly streamline bar inventory processes, enhancing efficiency and accuracy within a "bar inventory system" and "liquor inventory system." Let's explore some key technology solutions that can help bars optimize their inventory management.

1. Bar Inventory Systems: Implementing a dedicated bar inventory system or liquor inventory management software provides a centralized platform to track and manage inventory. These systems offer real-time visibility, automated reordering, and generate reports for analysis.

2. Barcode Scanning: Utilize barcode scanning technology to expedite inventory counting and reduce human errors. Each inventory item can be assigned a unique barcode, allowing for quick and accurate scanning during inventory checks.

3. Mobile Applications: Mobile inventory management applications enable staff to access inventory information, conduct counts, and update stock levels using handheld devices. This eliminates the need for manual data entry and provides flexibility in performing inventory tasks.

4. Point-of-Sale (POS) Integration: Integrate the bar inventory system with the POS system to automate inventory updates based on sales transactions. This real-time synchronization ensures accurate tracking and prevents discrepancies between recorded sales and actual inventory.

5. Internet of Things (IoT) Sensors: IoT sensors can monitor stock levels, temperature, and other environmental factors in real-time. These sensors provide automated alerts when inventory thresholds are reached, ensuring timely restocking and minimizing stockouts.

6. Cloud-Based Storage: Storing inventory data in the cloud offers accessibility, scalability, and data security. Cloud-based systems allow authorized personnel to access inventory information from anywhere, facilitating remote inventory management.

7. Data Analytics and Reporting: Utilize data analytics tools integrated with the inventory system to gain insights into sales trends, consumption patterns, and inventory performance. Customizable reports help identify opportunities for optimization and informed decision-making.

8. Supplier Portals: Implement online supplier portals that allow for seamless communication, ordering, and tracking of inventory with vendors. This streamlines the procurement process, ensures accurate delivery tracking, and enhances supplier relationships.

9. Internet of Things (IoT) Tracking: IoT tracking devices can be attached to high-value inventory items, such as kegs or premium liquor bottles, to monitor their location and movement. This technology helps prevent theft and ensures accurate inventory control.

10. Training and Support: Offer staff training and ongoing support to ensure efficient utilization of technology solutions. Empower them to leverage the capabilities of the systems and address any technical issues or questions they may encounter.

By implementing technology solutions tailored to bar inventory management, bars can streamline processes, improve accuracy, and enhance overall efficiency. Bar inventory systems, barcode scanning, mobile applications, POS integration, IoT sensors, cloud-based storage, data analytics, supplier portals, IoT tracking, and comprehensive training enable bars to optimize their inventory control systems and maximize profitability in the competitive hospitality industry.