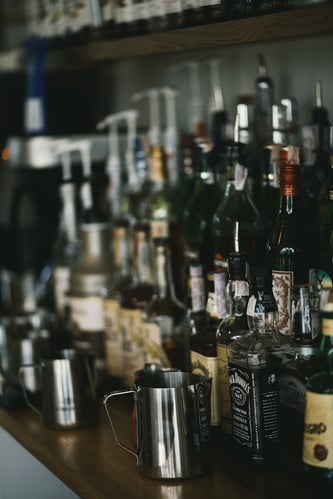 Chapter 3: Location, Location, Location

When it comes to opening a bar, choosing the right location can make all the difference. This chapter explores the importance of finding the perfect spot for your bar and how it can contribute to your success in the competitive hospitality industry.

The first factor to consider when selecting a location for your bar is foot traffic. Look for areas with high pedestrian activity, such as bustling downtown areas, popular shopping districts, or vibrant neighborhoods. A steady flow of potential customers passing by your bar increases the chances of attracting new patrons and generating consistent business.

Competition is another crucial aspect to evaluate. While some level of competition can indicate a thriving market, it's important to find a location where you can stand out and offer something unique. Research existing bars in the area and assess their target audience, concept, and atmosphere. Identify gaps in the market that you can fill or consider differentiating yourself through a specialized theme, signature cocktails, or exceptional service.

The overall vibe of the neighborhood plays a significant role in the success of your bar. Consider the demographic of the area and whether it aligns with your target audience. For instance, a trendy, up-and-coming neighborhood might attract a younger crowd interested in craft cocktails and live music, while a more established residential area might cater to a more relaxed, family-oriented clientele. Understanding the local culture and preferences will help you create a bar that resonates with the community.

Now, let's talk about bar inventory and bar inventory software. Once you've secured a location, effective inventory management becomes crucial to your bar's profitability. Bar inventory software can simplify this process by providing real-time tracking of stock levels, helping you optimize purchasing decisions and reduce waste.

With bar inventory software, you can easily monitor the usage of ingredients, track sales trends, and generate detailed reports. This data-driven approach allows you to make informed decisions about menu offerings, pricing, and reordering. By efficiently managing your inventory, you can minimize costs and maximize profits.

In conclusion, choosing the right location is key to the success of your bar. Consider factors such as foot traffic, competition, and the neighborhood's vibe when making your decision. Additionally, implementing bar inventory software ensures efficient inventory management, leading to better cost control and profitability. By optimizing both your physical location and inventory processes, you'll set a solid foundation for a thriving bar business.