Chapter 10: Nurturing Customer Relationships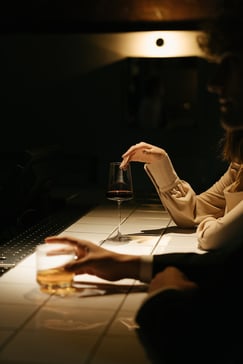 In the final chapter of this bar journey, we explore the vital importance of nurturing strong customer relationships. Building loyal patrons who keep coming back for more is the key to sustaining the success of your bar in the long run. By focusing on excellent customer experiences and open communication, you can create a thriving community of enthusiasts who become your brand ambassadors.

First and foremost, create a warm and welcoming atmosphere that encourages guests to feel at home. Train your staff to greet every customer with a genuine smile and provide attentive service throughout their visit. Make it a point to remember regulars' names and their favorite drinks, showing that you value their patronage.

Engaging with your customers beyond their visits is equally essential. Leverage your bar's website and social media platforms to keep them informed about upcoming events, new menu additions, and promotions. Regularly respond to customer comments and messages, demonstrating that you value their feedback and opinions.

Now, let's discuss how bar inventory and bar inventory software play a role in nurturing customer relationships. Consistency is key to building trust with your patrons. Bar inventory software helps you maintain inventory levels, ensuring that your customers can enjoy their favorite drinks each time they visit.

Additionally, the software's data insights can offer valuable information on customer preferences. By analyzing sales trends, you can identify popular items and tailor promotions or special offers accordingly. Personalization goes a long way in making customers feel appreciated and valued.

Customer feedback is a goldmine of information. Encourage your patrons to share their thoughts about your bar and its offerings. Consider implementing customer satisfaction surveys or comment cards to gather feedback on their experiences. Take the time to review this feedback and make necessary improvements to address any concerns.

In conclusion, nurturing customer relationships is the cornerstone of a successful and thriving bar. Focus on creating a warm and welcoming environment, engage with your customers both in-person and online, and show them that their satisfaction matters. Utilize bar inventory software to maintain consistency and offer personalized experiences based on customer preferences. By fostering strong connections with your patrons, you'll build a loyal community that will continue to support and elevate your bar for years to come. Cheers to a bright future of lasting customer relationships and continued success!