Sipping Success: How a Liquor Inventory App Transforms Bar Management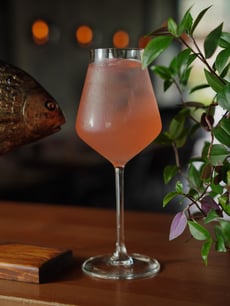 In the fast-paced world of bars and nightclubs, effective liquor management is the key to success. That's where the power of a Liquor Inventory App and Bar Inventory App comes into play. These innovative digital solutions are revolutionizing the way bars and nightclubs control their inventory and manage their operations. Let's explore how these apps enhance liquor control and bar management for optimal results.

Streamlined Liquor Control with a Liquor Inventory App

A Liquor Inventory App brings a new level of precision to liquor control. Traditional manual inventory methods can be time-consuming, error-prone, and open to discrepancies. With a Liquor Inventory App, every drop of liquor is meticulously tracked in real time. This technology allows bar managers to maintain accurate records of stock levels, ensuring that popular spirits are always available and minimizing the chances of over-pouring or theft.

Furthermore, the app's data-driven insights reveal consumption patterns and identify high-demand items. Armed with this information, bar owners can make informed purchasing decisions, keeping their shelves stocked with the right products at the right times. The result? Reduced wastage, optimized storage space, and ultimately, enhanced profitability.

Efficient Bar Control with a Bar Inventory App

Effective bar control is the cornerstone of a well-managed establishment. A Bar Inventory App empowers bar managers to take control of their inventory processes like never before. By providing real-time updates on stock levels, the app eliminates the need for manual counts and guesswork. Bar staff can focus on what they do best—serving customers—instead of spending excessive time on inventory-related tasks.

This efficiency extends to ordering and restocking as well. With a Bar Inventory App, the days of last-minute rush orders and stockouts are minimized. Managers can set up automated alerts for low stock levels, ensuring a continuous flow of inventory without interruptions. This streamlined approach not only saves time but also reduces stress and potential lost revenue due to insufficient stock.

The Power of Liquor and Bar Control

Combining the capabilities of a Liquor Inventory App and a Bar Inventory App results in powerful liquor and bar control. Imagine knowing exactly which drinks are your top sellers and being able to adjust pricing or promotions accordingly. With comprehensive data insights, bar managers can develop strategic pricing strategies that maximize revenue while keeping customers satisfied.

Moreover, these apps foster a culture of accountability. By digitally tracking every transaction, from orders to sales, they minimize the chances of employee theft and unauthorized consumption. This creates a more secure environment and builds trust among staff members, ultimately contributing to smoother operations.

In conclusion, the integration of a Liquor Inventory App and a Bar Inventory App is a game-changer for the nightlife industry. By embracing these digital tools, bar and nightclub owners can take full control of their liquor inventory, streamline operations, optimize purchasing decisions, and bolster profitability. The result is a well-organized, efficient, and secure establishment that caters to patrons' preferences while staying ahead in a competitive market. Invest in the future of your bar management with these innovative apps, and sip on the success they bring.