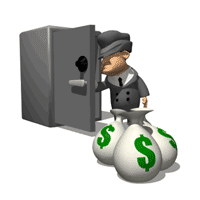 Every week we are asked what are the ways bar owners could be losing money. We have come up with the 25 most common ways that your bar could be losing money.
1. Short Ring - Under-ring the correct price of item and pocket the
difference.


2. Phantom Register - Extra register put in bar and items not rung
in on main register.

3. Serve and collect while register is reading between shift
changes.

4. Claim a phony walk-out. Keep money received from
customer.

5. Phantom Bottle - Bartender brings in his own bottle and
pockets cash from the sale.
To learn more how Scannabar's alcohol inventory software can start helping you save money today visit use at our website www.scannabar.com