In the world of bars and nightclubs, maintaining precise Liquor Control and efficient Bar Control is essential for profitability. One revolutionary tool that's transforming the way these establishments manage their operations is the Liquor Inventory App and Bar Inventory App. Let's delve into how these apps are helping bars boost their bottom lines by enhancing liquor and bar control.

Precision in Liquor Control with a Liquor Inventory App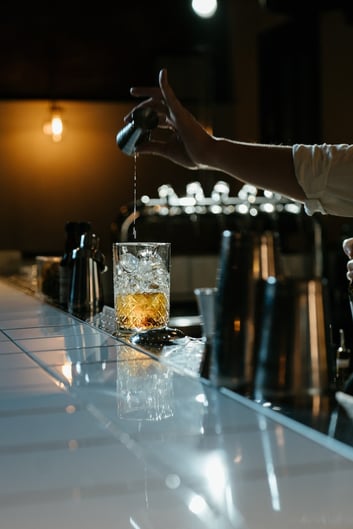 A Liquor Inventory App offers a level of precision in liquor control that was once unimaginable. Traditional manual inventory methods are not only labor-intensive but also susceptible to human error. With a Liquor Inventory App, every drop of liquor is meticulously tracked in real-time. This means that every bottle, keg, or case of spirits is accounted for with pinpoint accuracy, greatly reducing the chances of over-pouring or theft.

Moreover, these apps provide data-driven insights into liquor consumption patterns. Bar managers can access real-time data on which spirits are in high demand and which are not. Armed with this information, they can make informed purchasing decisions, ensuring that the bar is always stocked with the right products. This optimization results in reduced wastage, more efficient storage, and, ultimately, higher profitability.

Efficiency in Bar Control with a Bar Inventory App

Efficiency is the lifeblood of a well-run bar, and a Bar Inventory App is a game-changer in this regard. It eliminates the need for manual stock counts and guesswork, allowing bar staff to focus on what they do best—serving customers. Real-time updates on inventory levels ensure that staff always know what's available, reducing the risk of running out of essential supplies during peak hours.

The efficiency extends to ordering and restocking as well. With a Bar Inventory App, managers can set up automated alerts for low stock levels, guaranteeing a steady flow of inventory without interruptions. This streamlined approach not only saves time but also minimizes the stress and potential lost revenue associated with stockouts.

The Profitable Synergy of Liquor and Bar Control

When a Liquor Inventory App and a Bar Inventory App work together, the result is a powerful synergy that enhances both liquor and bar control. Imagine having comprehensive insights into which drinks are your top sellers, allowing you to adjust pricing or promotions accordingly. With real-time data at your fingertips, you can develop pricing strategies that maximize revenue while providing value to customers.

These apps also play a crucial role in promoting accountability. By digitally tracking every transaction, from orders to sales, they deter employee theft and unauthorized consumption. This creates a more secure environment and builds trust among staff members, contributing to smoother operations.

In conclusion, the integration of a Liquor Inventory App and a Bar Inventory App is a game-changer for the bar and nightclub industry. These digital tools empower bar owners to take precise control of their liquor inventory, streamline operations, make data-driven purchasing decisions, and ultimately enhance profitability. The result is a well-organized, efficient, and secure establishment that caters to patrons' preferences while maximizing its bottom line. If you're looking to pour profits into your bar business, investing in these innovative apps is the way to go. Cheers to a more prosperous future for your establishment!