Chapter 9: Managing Finances and Operations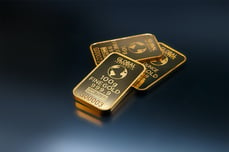 In this crucial chapter, we delve into the financial and operational aspects of running a successful bar. Managing your finances efficiently and streamlining operations are key to maximizing profits and providing top-notch service to your valued customers.

Let's begin with financial management. Keeping a close eye on your bar's budget is essential for long-term success. Track your revenue and expenses diligently, including inventory costs, staff wages, rent, and marketing expenses. Utilize bar inventory software to gain real-time insights into your inventory expenditure, helping you make informed decisions on pricing and menu offerings.

Bar inventory software plays a pivotal role in optimizing your bar's finances. By accurately tracking ingredient usage and inventory levels, you can minimize waste and reduce overstocking, directly impacting your bottom line. The software's automated features make inventory management more efficient, freeing up time for your staff to focus on customer service.

In addition to financial management, operational efficiency is equally critical for a successful bar. Smooth operations ensure that your bar runs seamlessly during busy hours and special events, leading to a positive customer experience.

Bar inventory software facilitates better operations by providing comprehensive reports on your bar's performance. With this data, you can identify peak hours, predict busy periods, and adjust staffing levels accordingly. Streamlining operations helps prevent bottlenecks, enhances customer service, and increases your bar's overall productivity.

Furthermore, the software's ordering and restocking features enable you to maintain sufficient stock levels without excess inventory, ensuring you're prepared for busy nights without tying up unnecessary capital in inventory.

Regularly assess your bar's operations, seeking opportunities for improvement. Encourage open communication with your team to identify pain points and implement strategies for more effective workflows. A well-organized and motivated team contributes to smoother operations and an improved overall customer experience.

In conclusion, managing finances and operations are the backbone of a successful bar. Use bar inventory software to optimize inventory management, reduce costs, and improve efficiency. Pair it with meticulous financial tracking to ensure your bar's profitability and sustainability. By prioritizing financial responsibility and operational excellence, you'll create a bar that thrives, delights customers, and stands the test of time. Here's to your bar's continued success and prosperity!