Chapter 8: Marketing and Promotion for your bar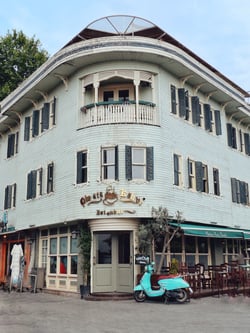 In this chapter, we explore the exciting realm of marketing and promotion for your bar. Effective marketing strategies are essential for attracting new customers, increasing foot traffic, and building a loyal clientele. Whether you're a new bar looking to make a splash or an established one seeking to reinvigorate your brand, a well-crafted marketing plan can make all the difference.

One of the first steps in marketing your bar is to establish a strong online presence. In today's digital age, potential customers often turn to the internet to discover new places to visit. Create a visually appealing and user-friendly website that showcases your bar's unique ambiance, menu offerings, and upcoming events. Optimize your website with relevant keywords related to bar inventory and bar inventory software to improve your online visibility.

Embrace the power of social media to connect with your audience and build a community around your bar. Share enticing images and videos of your signature cocktails, mouthwatering dishes, and vibrant atmosphere. Engage with your followers by responding to comments, running contests, and offering exclusive promotions.

Partnering with local influencers, bloggers, and media outlets can also amplify your bar's reach. Invite them to experience your bar and share their honest reviews with their audience. Positive reviews and word-of-mouth recommendations can significantly impact your bar's reputation.

Now, let's talk about how bar inventory and bar inventory software can play a role in marketing and promotion. Efficient inventory management can lead to cost savings, allowing you to invest in marketing initiatives and promotions. With bar inventory software, you can identify top-selling items and plan targeted promotions around them.

Promote unique events, such as themed nights, live performances, or happy hour specials, to draw in a diverse crowd and create buzz around your bar. Leveraging your bar inventory software's data insights, you can tailor promotions to specific customer preferences and interests.

Finally, consider partnering with local businesses and organizations to cross-promote each other's offerings. Collaborating with nearby restaurants, hotels, or event venues can expand your bar's visibility within the community and attract new customers.

In conclusion, marketing and promotion are crucial for the success of your bar. Establish a strong online presence, leverage social media, and engage with influencers to boost your bar's visibility. Embrace bar inventory software to optimize inventory management and invest in targeted promotions. With a well-executed marketing plan, your bar will thrive and become a go-to destination for patrons seeking exceptional experiences. Cheers to successful marketing that raises a glass to your bar's success!