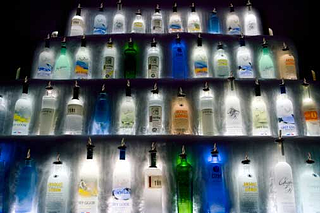 There are countless reasons why one should be on top of their liquor inventory. Being in the business now for over 10 years here are the 4 most prominent points I have seen during that time.
Get an actual inventory number. By taking inventory and updating your values you will go to sleep better at night knowing all your ducks are in a row. Along with having up to date inventory you should always have up to date inventory costs. This way you have a monetary value to your stock and you see that its not just stuff taking up space but actually the life blood of your business. Treat it like a stock you invest X and if you sell X for its full value you will receive Y. Which is a much better return then any Stock.
Knowingwhat you have in inventory will allow you to know what your should be ordering to replenishingyour liquor products. This will allow you to accurately stock your shelves and not have overstock sitting on the shelf tying up money that you could be using for other things in your business like promotion and advertising.
Negotiatingbetter buying prices. By knowing what you are using and what you normally order you can speak to your distributor and negotiate price deals allowing you to lower you bottom line and increase your profit.
Taking inventory can allow you to see what shrinkage you are experiencingat your bar. If you have an opening inventory + all you purchases during the period - you closing inventory you can be 100% sure what your actual losses are. No more guess work allowing you to tackle the problem head on and get your business running at optimal profit.
These are just 4 reasons why you should be taking regular inventory. With all the technology out there today there are many tools that can and will simplify the process. Do your homework and find which works best for you. I guarantee you will sleep much better knowing your liquor inventory is being managed properly.