By Elizabeth GodsmarkAtlantic Publishing
Part 7 of 7: Reduce Purchase Costs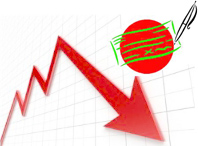 The purchasing department is the linchpin when it comes to reducing costs. It is much easier to control costs in this area than anywhere else in the operation. The bottom line is that astute buying techniques offer the best opportunity for a business to increase its overall profits.
Monitor market trends. An upsurge in popularity of a certain beverage can lead to increased competition amongst vendors. Play them off against each other occasionally. Negotiate. You have nothing to lose!
Welcome new ideas. Purchasers should always be on the lookout for new ideas and new ways of reducing costs. Don't close your door to sales rep­resentatives. They may genuinely have something of interest to your establishment. Consider their promotional discounts.
"Opportunity buys." Don't rule them out. Take a look at items that may soon be discontinued or overstocked merchandise where a supplier has simply miscalculated demand. You could make big savings.
Cooperative purchasing. Consider "pool" purchasing with other enterprises. It can give you added purchasing power.
Change purchase unit size. Buy drinks in larger volumes. This can trim costs considerably, particu­larly in the case of liquor purchases where sell-by dates tend to be more generous.
Place multiple orders. Consider buying your full range of drinks from one wholesaler. It may offer you amazing reductions, especially if it's keen to do business with you on a repeat basis.