By Chris ParryAtlantic Publishing
Part 2 of 3: Ensure Quality & Avoid Wastage
Mixed Drink Tips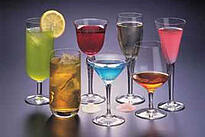 Making a good mixed drink isn't always a matter of A + B = C. In fact, there are numerous small details that can contribute to turning your creation into something just that little bit better than the norm and, more still, that can help you keep your ingredients at peak freshness and productivity. Consider the following:
Champagne wastage. Many mixed drinks require champagne or sparkling white wine as an ingredient. Opening a fresh bottle for one drink can be wasteful. Consider purchasing a champagne bottle resealer for your bar, and make sure your bar staff knows how to use it.
Keep champagne fresh. If you have a steady flow of champagne drinks in your bar, just drop the handle of a metal spoon into the top of the champagne bottle and put it back in the fridge. This will keep the sparkle in your champagne for up to 12 hours.
Is fresh-squeezed orange and lemon juice a selling feature of your cocktail menu? If so, you should know that you'll get a lot more juice from lemons and oranges if you soak them in warm water for a while before juicing them.
Stir, don't shake. When a mixed drink consists of clear liquids and/or carbonated beverages, stir it - don't shake it. You don't want your clear liquids to bruise, nor your bubbles to go flat, and shaking the concoction guarantees both will happen.
"Difficult ingredients." Mixed drinks containing juices, sugar, eggs, cream, milk, or any other difficult-to-mix ingredient should be shaken - and shaken like crazy. Don't just give the contents a three-second rock around the mixer; give 'em heck!
Adding eggs. When you shake a drink that requires an egg, add an ice cube to the shaker. This will help break up the egg and allow it to blend into the drink more easily.
Prevent dripping. When serving wine or champagne from the bottle, a clean piece of wax paper rubbed along the rim of the bottle will prevent any dripping when you pour.
Serving Quality Drinks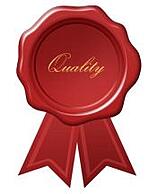 The difference between a good and great martini is very small, but very important. The quality of your cocktail menu should be of paramount importance to you. The methods by which those cocktails are prepared should be a point of pride for all concerned.
Presentation. The color and presentation of any exotic mixed drink is key, and by adjusting the amounts of key ingredients, the bartender can not only change the color of a drink, but can also adapt it to suit any taste. Impress the customers by asking how they like their drinks mixed. Would he like it sweet? Does she like it dry? Maybe a little easy on a key ingredient? Often they'll have no preference, but in asking you'll impress the finicky customer.
The process of drink creation can be as important as the drink itself. A little showmanship in the preparation of a drink may slow the process down a touch. Also, if the performance is good and the bartender shows personality, your customers might not mind a little longer wait.
Garnishes. Maraschino cherries, olives, a sprig of mint, a stick of celery, banana, lemon, lime, all carefully prepared, an investment in fridge space, and a bartender who is quick with a paring knife - they can all set your mixed drinks off with a sparkle. The right garnish is as important as the right ingredients.
Novelty glassware. Most bars consider glassware as merely a vessel in which to serve drinks, but the clever operators see that using exotic and novelty glassware and building the cost of the glass into the drink price can bring customers flocking to that drink in order to get the free glass.
This article is an excerpt from the Food Service Professional Guide to Bar & Beverage Operation, authored by Chris Parry, published by Atlantic Publishing Company. This excerpt has been reprinted with permission of the publisher. To purchase this book go to:
Atlantic Publishing Company
Amazon.com