By Douglas Robert BrownAtlantic Publishing

Myth: Bartending School Is Vital for a Bartender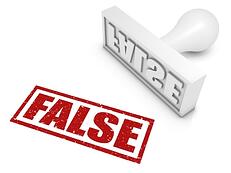 Many of the best bartenders learn most of their useful trade while at work. This is because bartending schools vary widely in quality. Some emphasize the preparation of rarely requested drinks without stressing useful skills such as bar management, customer satisfaction, and customer safety. If you are hiring a bartender, you should consider the school he or she has attended, but testing practical skills will give the best clue of how many useful skills the person has for waiting on your bar. If you are considering attending a bartending school, investigate the school to make sure that you will be taught skills such as organization and techniques of serving. A good bartending school or course will emphasize dealing with customers. Be wary of a bartending school that is more of a "drink mix" school, stressing mixing many types of drinks without teaching anything besides drink preparation. There are many of these sorts of schools out there, which claim that a bartender's greatest asset is knowing how to mix an endless variety of drinks. Learning to mix the latest drink is relatively simple once one looks up the recipe, and most patrons will order the most popular drink of the moment rather than some obscure mix. A bartender with a good grasp of people and basic bartending techniques is usually more useful than the bartender who only knows how to mix hundreds of drinks from memory but has few skills besides. In some cases, an employee with a hospitality degree is better able to handle the bar job than someone who has attended a bartender school.
Myth: If You Hire Experienced Employees, There Is No Need to Train Them
You still need to train your employees to ensure that they understand what you want them to do. In cases where an employee has worked at another establishment for a while, you may actually need to provide additional training to allow the employee to get used to the way you want things done versus how they did things at their previous job.
Myth: Hiring Younger Serving Staff Is Best
Many bar managers mistakenly believe that hiring young female servers will help ensure a high customer loyalty. This is based on the belief that middle-aged men are the main patrons of bars, which is no longer the case. When hiring servers or other staff, you should consider experience and skill over age or physical appearance. In most states, hiring based on age or appearance is discriminatory and can lead to lawsuits.
Myth: The Customer Is Always Right
Bar managers want the customer to be happy enough to return and satisfied enough to recommend the establishment to others. It is never wise to argue with a customer, and if the difference of opinion is something quite small, it is better to humor the customer in order to avoid making him or her feel embarrassed. On the other hand, if the customer insists that he or she is not intoxicated and can drink more, for example, then they should be refused further drinks.
Myth: Security Staff Is Vital in Today's Bar
Security does add a certain peace of mind, but at many establishments, it is still the bartender who acts primarily as the security force of the bar. Where your security comes from depends on your location and bar. If you decide you do not need a separate security staff, however, make sure that the bartender or some other personnel are willing to help customers in case of an incident.
Myth: To Run a Successful Bar, Just Serve Great Drinks
While quality drinks are a key to bar success, many people go to bars to spend time with others. If you serve good drinks but offer exceptional atmosphere and service, you are likely to do well. In today's competitive world, great drinks alone are not enough. Bar managers need to have good financial planning and careful advertising and marketing and offer great customer service in order to be a success.
Myth: You Can Cut Corners to Increase Profits
Reducing costs or cutting corners (reducing the size of drinks or firing staff) is unlikely to help. Customers expect more from bars than ever before. Offering them less is unlikely to bring you the results you want. If you are just starting out, it may take months to see a profit. If you have been in business for a while, increasing customers and getting more from each customer by encouraging spending and lingering are far better strategies than downsizing in order to make a profit.
Myth: You Must Keep Expanding in Order to Make a Profit
Many bar managers think that in order to make a large profit, they need to dabble in everything. For this reason, many bars spend large amounts of money setting up dance floors, live acts, larger establishments, and restaurants. When you are just starting out, though, it is often best to keep things simple. Do not expand randomly, assuming that spending more money will bring in more money. Only expand after careful research and weighing the potential risks and benefits. You do not want to get into debt for a venture that is unlikely to work for your bar.
This article is an excerpt from the The Professional Bar & Beverage Managers Handbook: How to Open and Operate a Financially Successful Bar, Tavern and Nightclub, authored by Douglas Robert Brown, published by Atlantic Publishing Group. This excerpt has been reprinted with permission of the publisher. To purchase this book go to: