By Douglas Robert BrownAtlantic Publishing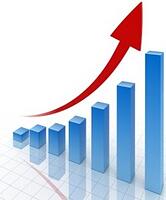 Once your bar is open, it will start making profits on each drink sold. However, in today's competitive marketplace, a profit is not always enough to keep a bar in business. In many cases, you need to focus on getting more per drink in order to make your bar a success. There are several ways that the bar can help ensure a larger profit:
Offer your bar staff incentives to make sure that you are getting the business you need. Your staff can help customers find a venue (your bar) for functions or can promote a drink that is a known profit maker if they know that they will get more money for it. If a staff member books an event that brings in $500, a $50 incentive for the staff member is well-spent money indeed.
Know which drinks make the most profit and advertise them. Knowing which drinks can help bring in the money is key. Once you have figured out which items bring in the most money, make sure that you advertise them. Have staff mention these drinks by name, and make these drinks more visible and more visually appealing. In many cases, suppliers will help by providing you with coasters, posters, or other items that advertise certain brands.
Make sure your customers get value. Too many business owners (and bar managers) cut corners, thinking that spending less means more profit. Studies have shown that the opposite is true—if the customer thinks they are getting more than they can expect, they will often respond in kind by patronizing the bar and bringing their friends.
Make it easy to linger. Have interesting television on in the background. Have your staff ask "How about a round of coffee?" rather than "Would you like the bill?" The longer people linger at your pub or bar, the more they will buy. Also, if your bar has some people in it, it will be more appealing and lively to other customers. Customers are valuable—never rush them out.
Stay flexible. Keep eyeing the crowd, and if you notice shifts in the crowd, be flexible enough to change to suit the crowd. Did a bachelor party just come in? Adjust by running a one-off special on beer or by turning on dance lights. Is there a more sedate crowd tonight? Bring things down a notch with softer music and lights. Your customers will appreciate the extra touch and will be more likely to stay if your place is just what they're are looking for.
Make sure that there is always someone on staff who can make executive decisions. If there is a profit to be made and a customer to be satisfied by veering from the ordinary (by preparing special drinks or booking special functions), be sure that someone on staff can make the right decision for the bar, fast.
Cut down on how often you say no. There is no way to satisfy each customer, but do try to keep a variety of things on hand so that you can make the drinks and snacks customers demand. Don't spend lots of time or money trying to buy every item, but do stock up on items that can be used in the near future (sodas, non-perishables). Make sure your staff know what is on hand and have them suggest an alternative when the customer asks for something that is not available. Whenever someone at your bar says no, they are giving a patron an excuse not to return.
Consider merchandise. A great logo on T-shirts, pens, golf shirts, baseball caps, key chains, lighters, and glasses takes up little room but can bring in as much money (or even more) than your beverage items.
Consider vending machines. Vending machines are easy places for customers to get anything from antacids, breath mints, phone cards, bottled water, condoms, feminine products, snacks, to cigarettes. Vending machines allow you to make a profit without taking much effort. Your local Yellow Pages can easily put you in touch with vending suppliers near you. You can even place your snack vending machines outside the bar proper so that you keep earning money while the bar is closed.
This article is an excerpt from the The Professional Bar & Beverage Managers Handbook: How to Open and Operate a Financially Successful Bar, Tavern and Nightclub, authored by Douglas Robert Brown, published by Atlantic Publishing Group. This excerpt has been reprinted with permission of the publisher. To purchase this book go to: