The nightclub business can be a rough. With a plentitude of competing venues, and with customer tastes in constant flux, the average half-life of a bar or nightclub is all too brief. Survival can depend on your ability to stay ahead of the curve and be in tune with your customers' ever-changing demands. In short, you need to be constantly aware of what's in and what's not in order to remain vital. Here is a brief compendium, in three parts, of some of the emerging and continuing trends in the industry, just a few things to look out for in 2012 and beyond:
Part 1 of 3: DRINKS
Cocktails and Spirits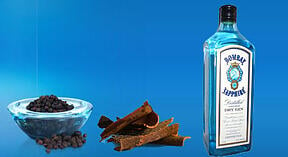 Herb-infused spirits. Whether they be whiskies, vodkas or gins are gaining herb-infused drinks are gaining in popularity. Expect gin, especially, to continue to make a splash as both large producers such as Bombay and a slew of new micro distilleries continue infuse this old stalwart with fresh and interesting botanicals.
Flavored tonics. Tonic water is a simplest mixer there is, and an obvious staple to anyone serving drinks. A variety of new tonics are hitting the market, however, which can transform the most basic of mixers into something more sublime. Look for new tonics to elevate simple drinks like gin and tonic into something for more interesting and complex.
Cask-aged cocktails. Drink mixes aged in wooden barrels for added nuance continue to gain popularity in major urban centers from New York to San Francisco.
Cocktails on tap. Cask-aged or not, expect mixed drinks to come out of a tap. For speed and consistency, many bars are starting to produce a selection of well-crafted cocktails in large
Solid summer cocktails. Remember the Jello shot? Expect to see it re-emerge, as mixologists exercise their creativity to concoct artistically-layered versions of an old party favorite. With the use of lecithins and other ingredients—which can alter the consistency and texture of fluids--becoming more widespread, expect solid-form cocktails to gain traction. You can also expect to see more and more cocktails turned into sorbets and popsicles when summer rolls around.
Super-premium beverages. Spirit enthusiasts and wine aficionados seem prepared to pay top dollar for a small taste of luxury potables. While they may not be willing to spend $300-$1,000 for a bottle of top-top-shelf cognac or premier-cru, more and more enthusiasts are showing a willingness to pay a premium for an ounce or two.
Smoked spirits. Flash smoking is making a move from the chef's kitchen to the bar top. Still a relatively new phenomenon, bar-top smokers—used to infuse spirits with, you guessed it, a mild smokiness—are beginning to be found in a number of popular bars in most major cities.
Combination drinks. More and more bar owners are discovering the benefits of marrying two drinks and selling them together in order to boost sales. Whether it's the classic shot with a beer chaser, or a more inspired combination of two cocktails with complementing flavors, double-hitters promise to become a hit among bar patrons.
Return to the classics.Cocktail menus have become chockfull of creative concoctions and signature drinks. More and more drinkers, however, are starting to embrace some of the
classics. It may be a good time to make room on the menu for the old standards—Daiquiris, the Manhattan, the Sidecar….
Skinny drinks. Expect cocktail menus to offer more and more low-cal beverages—whether lighter versions of standard fare or entirely new concoctions. Popular among the ladies and health-conscious patrons wanting to limit the number of "empty calories" they consume, skinny cocktails are a good way for drinking establishments to cater to this growing segment of their clientele.
Ingredient Trends:
Bitters—celery, whisky, lemon
Zwack, an herbal liqueur from Hungary made with a secret blend of 40 herbs and spices
Rye Whiskey
Honey Liquor
Beer
Vintage beers. A variety of aged, vintage beers are becoming available. The Modern in New York for instance offers a 1999 J.W. Lees Harvest Ale to drinkers wanting a taste of the past. Meanwhile many microbreweries are offering a variety of interesting, higher-alcohol beers meant mellow with age.
Lower-alcohol beers. While higher-alcohol beers continue to be popular, expect a rise in demand for flavorful, lower alcohol beers. Rather than nurse a pint of high-gravity, high-alcohol beer, many patrons will opt instead for high-flavor, lower-alcohol beers that they can drink in greater in quantities. Patrons' taste for quality, low-alcohol beers is good news for bar owners, as they present an opportunity for increased sales.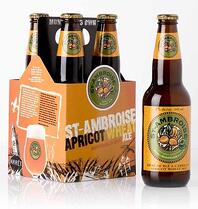 Seasonal and flavored beers. While nothing new, seasonal and/or flavored beers are starting to gain traction.
Wine
Local Wines.The movement towards locally-grown wines—from a variety of regions, including New York, Michigan, Texas, Virginia, Ohio, Ontario—c ontinues and is expected to accelerate in 2012.
Lower Alcohol Content. The popularity of big, fruit-bomb wines with high alcohol content is waning, while more classic –style wines—e eegant and more structurally balanced, with alcohol levels below 13% or 14%--are beginning to gain favor.
Burgundy Wines. With Bordeaux wines commanding huge prices, consumers are more and more turning their attention to the more affordable Burgundy region. As reason wine auctions have shown have shown Burgundy wines are rising stars.
Organic Wines. The movement towards organic products has extended to the wine world, where more and more wine makers are beginning to explore natural wine-making techniques. Expect consumers to start embracing these "sustainable" wines in coming years.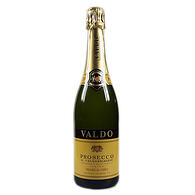 Value. After several years of economic recession, consumers have acquired a taste for value wines. They are seeking bang for the buck—not cheap inferior wines, but good, well-balanced, flavorful wines at an affordable price. With many of these wines coming from Spain and South America, expect Spanish, Chilean and Argentinian wines to continue to grow in popularity.
Alternatives to Champagne. In keeping with consumers' growing thirst for value, high-quality sparkling wines from regions other than Champagne are gaining popularity. Sparkling wines from Germany, Austria, Portugal, the U.S. and Italy are expected to gain ground. Consumers are discovering that a nice, quality Prosecco can be just as enjoyable as a Champagne, often at a fraction of the price.
Non-alcoholic Drinks
Coconut water. Already popular in cities like New York and L.A., coconut water will continue to gain popularity. With strong celebrity backing, and with major investments from the likes of Coca Cola, we should begin to see coconut water available everywhere, including the nation's bars and nightclubs.