By Elizabeth GodsmarkAtlantic Publishing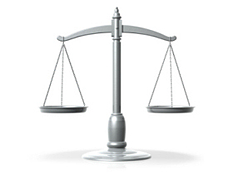 Part 4 of 4: Trim Liquor Costs
Liquor prices don't vary a great deal from one wholesaler to another. Packaging and size also tend to be fairly consistent. So, what can you do about reducing liquor costs in your operation? The answer is quite a lot! It's a misconception in the liquor trade that your options are limited when it comes to selling liquor. Consider the following opportunities:
Bulk buys. Purchase staple liquors, such as whiskey, gin, vodka, brandy, rum and other popular spirits (e.g., fruit brandies) in bulk. They have a long shelf life and you know you can sell them within a reasonable period of time.
Trends. Stay ahead of consumption trends. Respond quickly. For example, the current trend in the United States is toward "light" spirits such as 80-and 86-proof whiskies, instead of 100-proof (50 percent alcohol) bonded whiskies. Wholesalers, too, are keen to promote these alternatives.
Distilled spirits. Their shelf life is exceptionally long. Buy distilled whenever possible, and minimize wastage.
Well liquors. Which well liquors you choose can really make a difference in reducing costs. But don't buy at any price and compromise on quality.Your reputation is at stake. Customers often judge an establishment by the quality of its well liquor.
Call liquors. Increase margins on call liquors (brand names). Guests who ask for Gordon's gin or Jack Daniel's whiskey, for example, are loyal to the brand and will probably not question the price.
This article is an excerpt from the Food Service Professional Guide to Controlling Liquor Wine & Beverage Costs, authored by Elizabeth Godsmark, published by Atlantic Publishing Company. This excerpt has been reprinted with permission of the publisher. To purchase this book go to: