By Elizabeth GodsmarkAtlantic Publishing
Part 4 of 7: Simplify Purchasing Procedures and Define Duties
Keep Purchasing Procedures Simple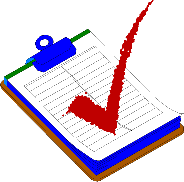 Whatever the size of your operation, certain repetitive purchasing procedures are unavoidable. At the very minimum, a buyer has to complete a purchasing requisition, a purchase order, a shipping instruction, a receiving report and carry out some form of quality control. Purchasing procedures, however, exist for a good reason. Save time, effort and money by simplifying them.
Change your attitude. Instead of viewing purchasing procedures as an irritation, think of them as a support system. Accurate documentation in this area has rescued many a business from the jaws of liquidation.
Concentrate on basics. Buyers should always have adequate purchasing procedures in place. The key, however, is to avoid overkill. If a certain procedure in the buying cycle is irrelevant to your establishment, get rid of it. A written requisition, for example, may not be necessary if you regularly "call off stock ordered on a contract basis. Adapt and be flexible.
The purchasing requisition. Save time. Establish a pared-down requisition procedure that identifies ongoing requirements and automatically triggers the purchasing cycle.
The purchase order. No skimping here! The purchase order is a legal contract between purchaser and vendor. Even in small organiza­tions, the purchase order needs to be put in writing. Get it right. It can save time, hassle and money in the long run. A computer-generated purchase order considerably reduces human error.
The shipping instruction. Keep it simple. This piece of documentation is merely a confirmation of instructions from the buyer to the seller. Whether handwritten or computerized, the shipping instruction needs only to contain simple information. It should include the purchase order number for the shipment, and it, too, should be numbered for record-keeping purposes.
The receiving report. Again, simplify. Although an important document in the purchasing cycle, it only needs to contain basic information: the quantity and condition of the merchandise, whether the merchandise tallies with the original purchase order, a record of stock shortages, the recipient's signature and the date of receipt.
Define Your Purchasing Duties
It is all too easy to get bogged down in the day-to-day activities of purchasing. Remind yourself, occasionally, of your areas of responsibility. It helps you to focus on doing a good job.
Don't lose sight of your overall goal. Your responsibility, as a purchasing manager, is to maximize value so that your establishment gets the most for its money. No more, no less.
The cycle of duties. Always bear in mind that a purchaser's areas of responsibility cover an entire cycle of activities: identifying the needs of the establishment, planning, sourcing merchandise, purchasing, receiving, storing and issuing.
Control. Effective management and control of the purchasing cycle, with a constant eye on costs, is your number-one duty.
Dealing with vendors. The purchasing department (even if you are a one-man band) is responsible for all external dealings with vendors. The purchaser should be able to handle all vendor-related queries.
Avoid taking your purchasing problems onto the "shop floor." Front-of-house personnel will not appreciate interruptions while they are trying to please customers. Apart from emergencies, keep all purchasing queries for later.
High standards. It is the purchaser's duty to make sure that all merchandise purchased is fit for its purpose and of a consistently high quality. High standards = good value.