By Elizabeth GodsmarkAtlantic Publishing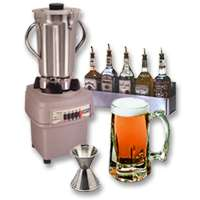 A lot depends on your location. Some states have an almost monopolistic control over alcohol distribu­tion; other states operate by licensing wholesalers. You need to familiarize yourself with county and local laws. They vary considerably from state to state. So, where do you start?
Source a supplier. Take a look at your local beverage trade publications or Yellow Pages for a list of suppliers and wholesalers. The chances are you'll need to deal with several suppliers in order to get the full range of beverages required by your establishment.
Service.As well as competitive prices, also look for exceptional service from your suppliers. For example, do they offer "emergency" deliveries at no extra cost to their regular customers? Time out to collect extra stock involves you in extra expense.
Visit warehouses. Before deciding, visit a few different warehouses to see how they operate. More important, do they handle their stock with care? Bear in mind that returning faulty or poor merchandise can be time-consuming and expensive. Also, customer dissatisfaction is hard to quantify.
Beware of hidden charges for minimum orders. Choose only a supplier that does not penalize you for minimum orders.
Pool buying. If pool buying is legal in your state, choose a supplier that will give you the biggest savings. Negotiate, but don't compromise. Get a written quotation first.
This article is an excerpt from the Food Service Professional Guide to Controlling Liquor Wine & Beverage Costs, authored by Elizabeth Godsmark, published by Atlantic Publishing Company. This excerpt has been reprinted with permission of the publisher. To purchase this book go to: