By Elizabeth GodsmarkAtlantic Publishing
Part 2 of 6: Inventory Tracking--Getting Maximum Value Out of Your Stock
Track Inventory - Track Costs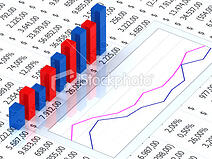 In order to control inventory, you need to know exactly what stock you have/had and where it is or when you sold it (known in the trade as "cradle-to-grave" accounting). To operate a cost-effective tracking procedure, it is crucial that you document all liquor, wines and beverages as they progress through the inventory cycle. Choose whatever tracking method works best for your establishment, but don't think you can do without some form of system. You can't. On a positive note, however, developing such a system is one of the best ways of keeping a tight rein on expenditure. Follow this six-step guideline and you shouldn't go wrong! There are several cheap, off-the-shelf forms that you can use to help you with your record keeping.
Step 1: Purchase

order. The purchase order is the first form in the cycle. It provides a detailed record of every item purchased.
Step 2: Perpetual inventory. This second form tracks the movement of liquor, wines and beverages from the storeroom to various locations within the establishment. It also tracks each product's turnover rate. The perpetual inventory is also used for accounting purposes.
Step 3: Requisition form. This records the actual transfer of inventory from the storeroom to a specific location within the operation. This form is also used to record breakage.
Step 4: Bar par form. This records the quantity of each brand of liquor, wine or beverage currently stocked behind the bar.
Step 5: Depletion allowance form. This form is used to track the amount of spillage and wastage and to record any complimentary drinks.
Step 6: Physical inventory form. Used primarily when completing end-of-period accounts, it records the result of physical stock audits.
Monthly and Annual Inventory Control
Daily inventory control is the first, essential step towards keeping costs in check. In fact, no business can function without daily records. But, look ahead. To maximize control of overall costs, establish sound monthly and annual inventory procedures. Drain every dime out of your liquor, wine and beverage inventory -long-term!
Monthly inventory. Month-end figures are crucial for determining the financial success of your operation. Devise a simple monthly inventory sheet and use it, without fall.
Physical count. Carry out a monthly physical bottle count. Check totals against the perpetual inventory figures.
The "Cyclops." This handheld scanner reads the Universal Pricing Code (UPC). It can really speed up the monthly stock check!
Weighing scale. Use a precision liquor-weighing scale. These devices are extremely fast and easy to use. They can calculate to within 1/40 of a fluid ounce.
Annual inventory. Use annual inventory figures to review overall costs. For example, now is the time to consider price increases or to discontinue lines that are no longer cost-effective.
Resolve queries. Merely recording monthly and annual inventory figures is not enough. Resolve any discrepancies immediately. It all adds up!