By Douglas R. BrownAtlantic Publishing
Part 1: Tips on Establishing an Airtight Food Cost-Control System
The Basics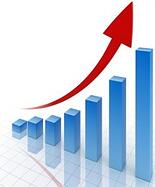 Controlling food cost is basically about two concepts: First, ensuring that all food and revenue is accounted for and utilized in the most efficient manner. Second, ensuring that every ounce of food purchased is sold at the maximum allowable price. The following sections will present a system of cost controls. Combining these controls with basic procedures and policies will enable you to establish an airtight food cost-control system.
Getting Organized
Organization is the easiest and cheapest manner of generating productivity and reducing food costs. The mere act of putting instructions on paper or giving your staff a checklist, instead of having to hold their hand through a process, can save your company thousands.
Organizational and structure component charts. Use organizational charts to know and understand who does what in your restaurant on a daily, weekly and monthly basis. How can this structure improve? Are jobs allocated in the most productive manner possible? Written job descriptions are good tools to use for this. (You can find examples of job descrip­tions and a questionnaire for writing job descriptions at www.hrnext.com. Atlantic Publishing offers a complete set of restaurant job descriptions on computer disk at www.atlantic-pub.com.)
Use checklists for yourself. Create a checklist of items you perform every day and organize your time. Of course, variations from this checklist will always occur, but you will cover the basics a lot faster with a guide in hand. This will save you and your staff time and confusion.
What Does Your Food-Cost Percentage Really Mean?
Johnny's steak house has a food cost of 38 percent; Sally's steak house has a food cost of 44 percent. Which is a more efficient operator? Which is more profitable? Your restaurant has a food cost in January of 38 percent; in February it is 32 percent. Did you operate more efficiently the second month? The answer to these questions is: we just don't know. There is not enough information to determine this from the figures; we need to know what the food-cost percentage should have been as well.
Importance of food-cost percentages. Don't become overly concerned over food cost percentages, they are truly meaningless unless you know what your food-cost percentage should be for the given time in question. Remember, you get paid in and deposit dollars into the bank, not percentages.
Weighted food-cost percentage. Once your food cost is calculated, you must determine your weighted food-cost percentage. A weighted food cost percentage will tell you what your food cost should have been over a given period of time if all procedures and controls in place operated at 100- percent efficiency. We will show you how to determine a weighted food cost in a later article.
Food Cost-Controls--Get it Right
In order to control food costs, you must first know what your costs are. Accurate record keeping is essential in implementing a cost-control system.
Controlling large operations. The larger the distance between an owner or manager and the actual restaurant, the greater the need for effective cost-control records. This is how franchisers of restaurant chains keep their eyes on thousands of units across the world.
Give managers information. Many managers of individual operations assume that since they're on the premises during operating hours, a detailed system of cost control is unnecessary. Tiny family operations often see controls the same way and view any device for theft prevention as a sign of distrust towards their staff. This is shortsighted because the main purpose of cost control is to provide information to management about daily operations.
Theft prevention. Prevention of theft is a secondary function. Cost controls are about knowing where you are going. Furthermore, most waste and inefficien­cies cannot be seen; they need to be understood through the numbers.
Definitions. You must be able to understand the numbers related to food cost and be able to interpret them. To do this effectively, you need to understand the difference between control and reduction:
Control is achieved through the assembly and interpretation of data and ratios on your revenue and expenses.
Reduction is the actual action taken to bring costs within your predetermined standards. Effective cost control starts at the top of an organization. Management must establish, support and enforce its standards and procedures.
Get Computerized
No matter what type or size of food service operation you run, our advice is to get your operation computerized. It's extremely difficult to compete successfully without utilizing technology, at least to some degree. Today the investment for a basic computer and accounting software is less than $2,000 and could be as little as $1,000. The investment will deliver immediate savings in accounting fees and your ability to get true insight into your business.
Utilize the same chart of accounts to compare your operation with others. Ratios enable you to compare the operating data of a specific hotel or restaurant to the average for a group of similar establishments. You may, for example, compare the food cost and food sales of a particular restaurant with the average sales and costs of restaurants of a similar size.
Operations report. The National Restaurant Association publishes a report entitled 'The Operations Report," an annual survey based on operator income statements that is conducted jointly by the association and the accounting firm of Deloitte & Touche. The report provides detailed data on where the restaurant dollar comes from and where it goes for four categories of restaurants: three types of full-service operations (with per-person check sizes under $10; between $10 and $25; and $25 and more) and limited-service operations (fast food). You can use this report to compare your operation to others.
Four-week accounting period. Companies typically close their books and prepare financial statements at the end of each month. The problem for retail businesses such as restaurants is that there are uneven numbers of days and uneven numbers of the type of days in a month. For example, you may have an extra Saturday in a month which would skew sales numbers upwards. Consider using a four-week accounting period so you can compare apples to apples.
POS (point-of-sale) systems are crucial for reducing loss. The most widely used technology in the food service industry is the touch-screen. The POS system is basically an offshoot of the electronic cash register. Touch-screen POS systems were introduced to the food service industry in the mid-1980s and have penetrated 90 percent of restaurants nationwide. (See Chapter 9 for more information on POS systems.)
This article is an excerpt from the Food Service Professional Guide to Controlling Restaurant & Food Service Food Costs, authored by Douglas R. Brown, published by Atlantic Publishing Company. This excerpt has been reprinted with permission of the publisher. To purchase this book go to:
Atlantic Publishing Company
Amazon.com