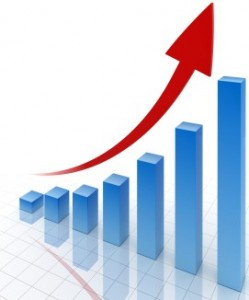 By Chris ParryAtlantic Publishing
Part 1 of 2: The Profits
What does each drink cost you?
Without profits, you're out of business, but so many managers see profits as what the owners worry about. Your job is as much to grow profits as to sustain them, so consider putting a little elbow grease into the growth of your establishment by learning about the nickel and dime stuff. A good bar operator needs to wear a number of hats, but the four most important are that of promoter, psychologist, host and accountant. This isn't to say that you need to be of professional standard in all four areas, but you do need a working knowledge of each area, so that you can fine-tune those aspects of your business. On the accounting side of things, you need to be able to assess what every piece of your business costs. Also, as your spirits and liqueurs are a very large segment of your inventory, you should learn exactly how much each and every drink you sell actually costs you. Follow these exercises and you'll be able to assess exactly which drinks bring you the highest profit margin and which drinks could use a price increase.
Cost per ounce. There is 33.8 ounces in a liter, so if you're paying $15 a liter for a certain spirit, simply dividing that amount by 33.8 will bring you the beverage's ounce cost (in this case, $0.44). If your bottle size is 750ml, then divide the bottle cost by 25.35 to get the ounce cost. Likewise, dividing a 500ml bottle by 16.9 will give you that product's ounce cost.
Total beverage cost. When calculating what it costs you to provide a mixed drink to a customer, simply figure out the ounce cost of each item in the drink. A half-shot means adding half the ounce cost of that shot, whereas a double shot would mean doubling the ounce cost. Make sure to include every aspect of the drink, such as mixers, dashes of cordial and garnishes. The total of each of these ounce costs will be your "beverage cost" for that drink.
Cost percentage. When you're investing in inventory, you want to know that you're getting a good return on your money and the best way to figure out your percentage return is to estimate your cost percentage for each drink you sell. Simply divide your ounce cost (or bottle cost) by the sale price you've set for that item and then multiply that number by 100. The total will tell you exactly what percentage of the final drink price you are spending on the purchase of its raw contents. The lower the number, the more profit you're making.
Gross profit margin. To figure out each item's gross profit, simply deduct the cost price from the sale price. To figure out your gross profit margin, take the gross profit, divide it by the sales price and multiply it by 100. The figure remaining is your gross profit margin. You may well find it varies greatly from beverage to beverage. This will tell you which items have a high enough profit margin to push on your customers and which items are just making up the numbers.
This article is an excerpt from the Food Service Professional Guide to Bar & Beverage Operation, authored by Chris Parry, published by Atlantic Publishing Company. This excerpt has been reprinted with permission of the publisher. To purchase this book go to: