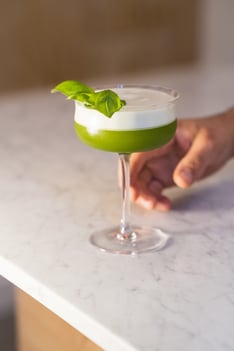 Chapter 7: The Art of Mixology

In this chapter, we dive into the fascinating world of mixology, where creativity, craftsmanship, and innovation blend to create delightful concoctions that tantalize the taste buds of your bar's patrons. From classic cocktails with a twist to signature drinks that define your bar's identity, mastering the art of mixology is a key ingredient in crafting an unforgettable bar experience.

The foundation of mixology lies in understanding the balance of flavors and the art of pairing various spirits, liqueurs, and fresh ingredients. Your bartenders will play a pivotal role in creating these masterpieces, so invest in their training and encourage experimentation. A well-trained mixologist can elevate the status of your bar, attracting cocktail enthusiasts and connoisseurs seeking unique libations.

To ensure the success of your mixology endeavors, maintaining a well-stocked bar inventory is paramount. This chapter emphasizes the significance of using bar inventory software to streamline the management of your ingredients. With a vast array of spirits, syrups, bitters, and fresh produce in your arsenal, bar inventory software allows your team to stay organized and efficient.

The software provides real-time updates on inventory levels, ensuring that essential ingredients are always available. As your bartenders craft cocktails, they can easily access information about the availability of ingredients and make data-driven decisions on substitutions when necessary.

Additionally, bar inventory software aids in the creation of a curated and cost-effective cocktail menu. By analyzing sales data and ingredient usage, you can identify the most popular cocktails and focus on promoting those. Moreover, it helps you pinpoint items that may have low demand, allowing you to adjust your menu and reduce waste.

As a bar owner or manager, embracing the art of mixology and integrating bar inventory software can revolutionize your cocktail program. Investing in the tools and training required to excel in mixology will enhance your bar's reputation and elevate the overall customer experience. So, shake, stir, and savor the creativity that mixology brings, while ensuring that your bar inventory is efficiently managed with the help of reliable software. Cheers to an extraordinary cocktail journey for your patrons!